Proudly announcing the 2021 Inductee
Kathy Heneghan
Valarie Gasparino Giaccone
Brendan Copes
Paul King
Tom Mandrola
Paddy O'Connor
Ceremony will be held on Friday  November 26, 2021 at La Notte in East Windsor starting at 6 p.m.
Click here for more info on the Induction Ceremony
#LETSGORAIDERS
Be on the lookout for our Friday Hall of Famer Spotlight each week!
Be sure to click on our Throw Back Thursday link and see where the road takes us in Windsor Locks athletic history…..
Check out our social media via Twitter,  Instagram, and Facebook promoting current and past Windsor Locks athletic feats.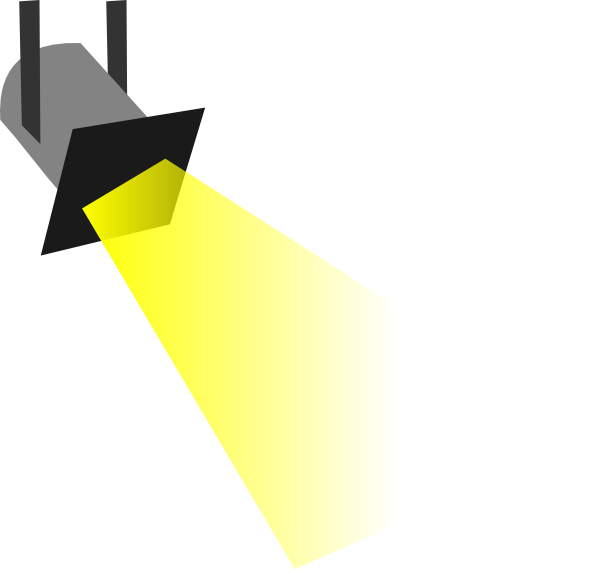 #letsgoRaiders
Mary Jane is most well known for her efforts as a Special Education teacher in Windsor Locks and for pioneering plus championing the Windsor Locks Special Olympics Program.  In March of 2019, Mary Jane accepted an award on behalf of the WL Special Olympics for Outstanding Local Program.
#letsgoRaiders
#LOCKTOWNERS
RECENT NEWS & NOTES
October 10, 2019.  Inaugural Class inductee Craig Winter passed away at the age of 47.  Craig was one of the best swimmers in WL history.  Craig Winter Obituary
October 4, 2019.  WLHS Tennis Coach Celia "Coach Columbo" Karp passed away on October 4th at age 75. Celia Karp Obituary
September 26, 2019.  PLEASE NOTE:  BECAUSE OF THE EEE MOSQUITO THREAT GAME TIME IS NOW 2 PM.  The University of Hartford Hawks are celebrating their Connecticut players next weekend. Next Saturday, October 5th, the Hawks, featuring former WLHS standout soccer player Aly Mohamed, are hosting the UMBC Retrievers at 7 p.m.  A youth clinic for those under age 12 will be held pre-game starting at 6 pm on the tennis courts next to the soccer field.  Come out and support Aly and WL!  Link to tickets.  Use the promo code "hometown" at checkout and you will be able to purchase the regularly priced $7 tickets at only $4.
September 21, 2019.  In a spirited baseball alumni game, the WLHS Raider squad led by the timely hitting of Jordan and Dan Copes defeated a squad of Enfield Raiders 2-0 at Bob O'Connor Memorial Field in WL.  The Locks pitching tandem of Jordan Copes and Jordan English blanked Enfield.  Pics on our Facebook page.
September 14, 2019.  The 16th Annual WLAHOF Golf Tournament was held at Suffield Country Club.  A tightly contested tournament ended with a team led by WLAHOF Class of 2017's Ed Staron taking low net; former WLAHOF Chair Glenn Blackburn's foursome was the low gross squad.  Head over to our Facebook page to see pictures.
September 13, 2019.  A banner was raised at the WLHS Pool in memory of longtime swim Coach Ken Malone.
August 10, 2019.  WL Raiders Baseball Alumni had their second annual weekend.  Golf on Friday August 9th at Gillette Ridge followed by a spirited game on Saturday August 10th at Bob O'Connor Field at Veteran's Park.  Team Farr defeated Team Sullivan 4-2 behind the play of Jonnathan Oliveira, Brian Cooper and Jordan Copes.
July 16, 2019.   Some WLHS Raider and WLAHOF connections to two of the final four Little League 9-11 state finalists.
Simsbury's Section 2 Champs are coached by WLAHOF Class of 2009 inductee Mike Mascaro. Mike coaches his son John.
Section 3 Champs feature Jacob Jablonowski, the son of former Raider standout Gianna Hamley Jablonowski.  Jacob's Uncle Jason Hamley is a Class of 2011 WLAHOF inductee and also was a star member of the Class of 2014 Inductee 1990 State Champion soccer team.
Congrats boys and parents. Good luck Sunday.
#

onceaRaideralwaysaRaider
July 2, 2019:   Class of 2006 inductee Lori Chapman Longfritz will be speaking and signing copies of her book "Alone at Dawn" July 2nd, 6 PM at the WL Town Hall.  Lori's book details the ordeal her brother John (Class of 2018) faced in Afghanistan before being killed by the enemy. Tech Sgt. Chapman's bravery earned him a posthumous Medal of Honor.
April 29, 2019:  Congrats to WLAHOF Class of 2007 inductee Larry Lichstein.  Larry is being inducted in the United States Bowling Congress Hall of Fame in the Pioneer Category at their Annual Meeting and Convention in Las Vegas.  Congrats Larry!!!  Click here for more info:  USBC Hall of Fame
March 20, 2019:  Congrats to WL's Justin Mazza and Mary Jane Hussey (WLAHOF Class of 2018) for their awards .  At the 1st Annual Special Olympics Connecticut Awards dinner, Justin received the Hall of Fame Inductee Eunice Kennedy Shriver Award.  Justin represented Team CT and WL in Seattle in July.  Justin won a silver medal in the 3000m, was sixth in the 500m and helped the 4X100 relay team gain a fourth place finish.  Mary Jane represented Windsor Locks which was honored with the Outstanding Local Program Award.
Please share anything Windsor Locks sports and especially the WLAHOF via private message  on these social media platforms and we will be  sure to post (upcoming sports fundraisers, athletic achievements, awards and other accomplishments.  Pictures and links appreciated).  You can also email us at windsorlockshof@gmail.com.
To make a donation and support the WLAHOF, click HERE.
#letsgoRaiders
#locktowners